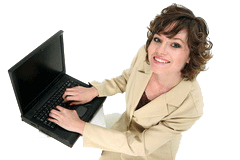 Sign Pro has been Klamath Falls favorite sign company since 1992. Sign Pro was founded to provide the area with a service oriented sign company that was responsive to its customers. We are committed to provide top quality signage at a reasonable price and supply your sign in a reasonable amount of time.

Our business hours are Monday through Friday from 9:00am until 4:00pm. If these hours are not convenient for you, please contact us to make an appointment at a time that works with your schedule and ours. Our contact information is listed below.

We are excited about the opportunity to work with you on your sign needs and promise to provide you with quality materials, friendly personal service and any guidance or design you require. THANK YOU for visiting!